Buying a home in San Diego is usually a reasonably enjoyable experience. However, homes in the area are at relatively high risk of foundation damage, so buying one with foundation issues can be nerve-wracking and anything but enjoyable. Most new homeowners don't know exactly what to look for to assess foundation damage or what the repairs will cost, and much of the stress comes from the unknown cost factor.
Below, foundation experts from Regional Foundation Repair will be discussing how to identify the most common foundation problems in San Diego and what it's likely to cost if you find that you
need foundation repair
in the area. They'll also offer some insight into whether or not it's worth buying a home in San Diego with foundation problems.
The Most Common Foundation Issues In San Diego
If you're considering buying a house in Southern California, there are several foundation problems you should look for that are prevalent in the area.
Foundation Cracks
Concrete is prone to cracking under immense stress, so a house anywhere will have its fair share of fissures in the foundation. However, San Diego has expansive clay soil, which means more severe cracking is common throughout the city. When the soil gets wet, it absorbs water, increases in volume, and puts undue pressure on your foundation. San Diego is also prone to earthquakes, and seismic activity can cause cracking of the concrete.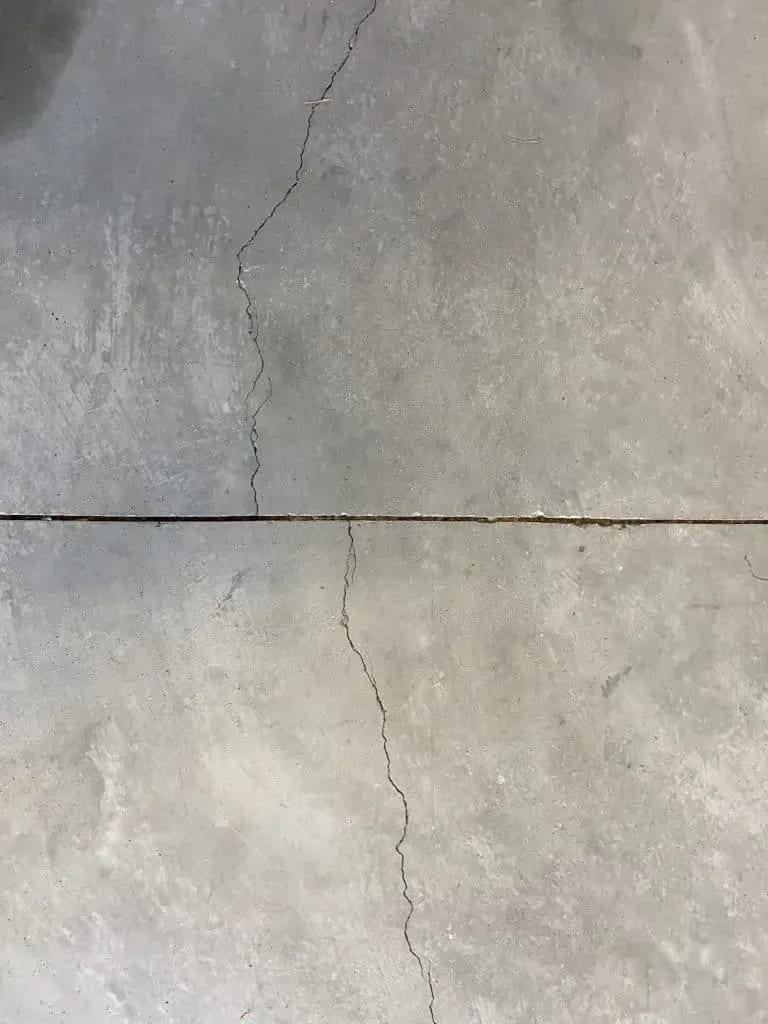 When you're inspecting a home you're interested in buying, you don't have to worry too much about thin cracks on the concrete slab or small vertical fissures on the foundation walls. These are usually from normal settling and
don't suggest structural problems
.
On the other hand, for cracks wider than ⅛" anywhere on the concrete, or cracks running horizontally across or in a step pattern on the concrete block walls, there is more severe damage likely caused by the expansion and contraction of San Diego's clay soil or by seismic activity.
Horizontal cracks cost an average of $5,000 and up to about $10,000 in Southern California to repair and stabilize. They can cause immense damage and even house collapse if you don't take care of them, so you should factor this foundation repair cost into your purchase price to ensure the house is worth buying.
Stair-step cracks average around $7,500 to repair and can total over $15,000 in some cases. Again, it's best to assume you'll have to pay this amount or more to fix the issue post-closing; that way, you can make sure buying the house is financially a good idea.
Under-Slab Plumbing Breaks
If the home you're considering is built on a slab foundation, the plumbing pipes very likely run beneath the slab. This is common construction practice in San Diego, but it can present significant problems if your foundation or the earth shifts due to seismic activity.
Most earthquakes in San Diego are minimal, but even slight movements of the soil can move your pipes enough to crack, crimp, or come loose at the joints. If a foundation inspection reveals an under-slab plumbing break, you can expect to pay an average of $800 and up to $4,000 depending on the severity and location. The average price is relatively small compared to other foundation problems, so these leaks may not appear too serious at first glance.
However, slab leaks can not only cost you in increased utility bills and repairs, but they can also cause damage to your foundation as well. The water will seep into the soil beneath a portion of your home, causing that section to expand. The result is differential settling, which can total anywhere from $5,000 to over $20,000 to repair.
If a slab leak is detected in the foundation of a home you're considering purchasing, make sure you're prepared to pay the repair cost for both the plumbing line and potentially the foundation after closing.
Lack of Retrofitting
Finally, you should consider whether the home you're interested in is properly retrofitted. Retrofitting is a modern building practice used in areas like San Diego that have
a high risk of earthquakes
. It protects the home and the foundation from excess damage during shaking.
If you're not sure what to look for to confirm the house is retrofitted, you can ask your real estate agent or the homeowner for information about the home's status.
If the house you want to purchase in San Diego isn't retrofitted, you should expect to pay an average of $6,000 after closing to have the process completed and your house safeguarded.
Wrapping Up:
Ultimately, you'll have to answer this question yourself. Foundation damage tends to get worse with time, especially in an area like San Diego, where numerous factors can contribute to problems. As such, you should never plan to forego foundation repair, even if the issue doesn't seem too serious.
As far as assessing whether it's worth it to buy a house with a problematic foundation, you can do a little math to determine what you're paying for the home relative to its assigned value. If you've gotten the appraiser's report, you can compare their estimated inherent value to your purchase price plus the cost to repair any of the common foundation issues we've discussed above. If you really love everything about the home, it might be worth paying a bit extra to correct the foundation damage after closing.